Grab this opportunity to get your personalized website at the rate of just N10,000 (Ten Thousand Naira) only.
Have you ever dreamed of having your customized website for your portfolio or business? This is an opportunity you have been waiting for.
Felttouch Technologies is offering her existing and prospective clients to build a website for just N10,000 only.
Website Design Offer @ N10,000 only
The following are the features for websites for this promo: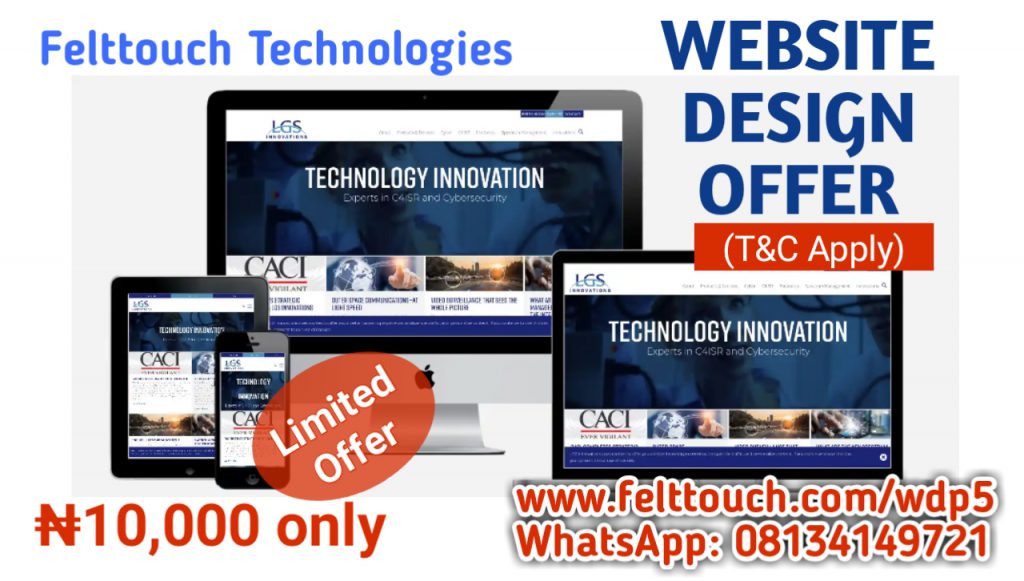 .com.ng or .org.ng domains only
One Year hosting Service
Free Site Security (SSL) service for 1 year
1 Contact form
Featured pages for portfolio or business websites respectively.
All forms of websites excluding complex custom-only build types.
Kindly contact us if you need any customized feature
Contact us Live on WhatsApp @ 08134149721; 08062299127